Are You Taking Care of the Batteries in Your UPS System?
To ensure your UPS system is available when you need it, it is critical that its batteries are in good condition.  
Like all components in a mission critical system, batteries require care and sometimes maintenance, or replacement.  
Having technicians travel to site to test and replace batteries can be a costly exercise. Especially if the UPS system is out in a remote or difficult to access location, and it was found that the batteries were in good condition.  
This is where an Adel System's DC to DC UPS system can help.  
The Adel All-in-One can be set to run a full impedance check every 3 hours (approx.) 
Adel System's all in one UPS system gives you four critical functions in one neat DIN rail mounted unit: 
A stable switch mode power supply 

A back-up module 
Battery charger 

Care of your batteries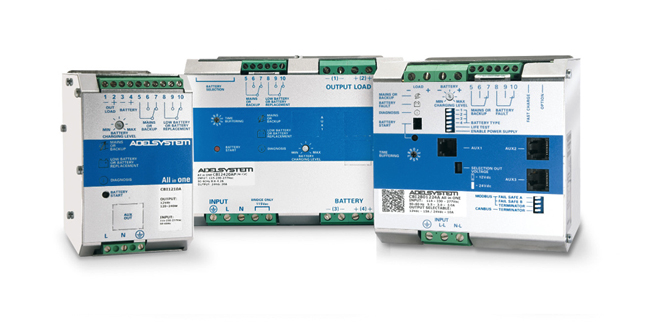 The block diagram below gives a graphical overview of the all-in-one UPS concept.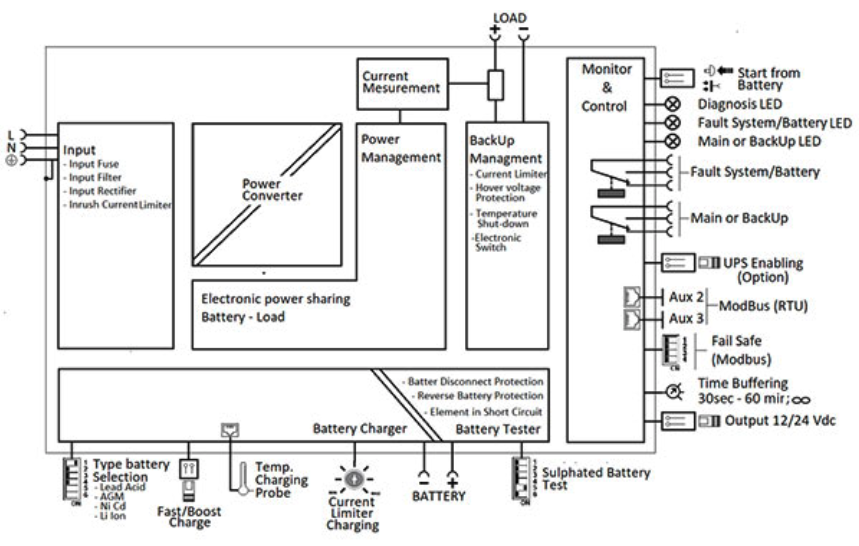 As you can see, a single component replaces up to three separate units.  
Adel System's automatic multi-stage charging system and real time diagnostics ensures the quick recovery of batteries that are almost flat, or fully discharged.  
Page Break 
The charging system incorporates four charging stages: 
Recovery of flat batteries 

Bulk charge with constant current 
Absorption charging at constant voltage (or Power Boost if fast charger is enabled) 

Float charge for maintenance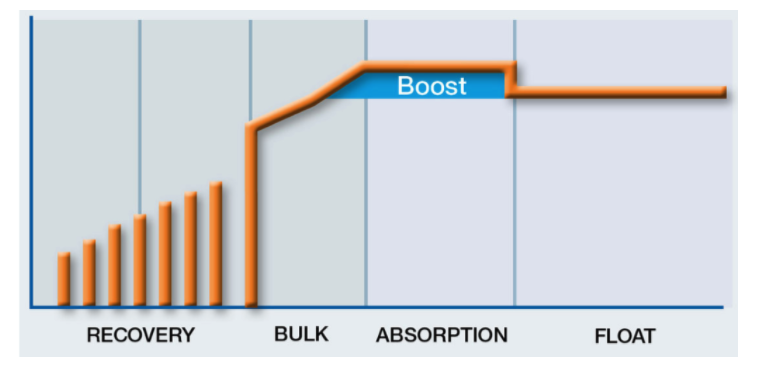 During each stage the battery is tested to provide rapid diagnostics and to ensure excellent management of the transition from one charging stage to another, according to the specific response of the battery. 
It is this careful management of the charging of your batteries that prolongs their lifecycle.  
On bigger models, the condition of the batteries can also be monitored remotely via the DPY-351 battery monitor and alarm manager.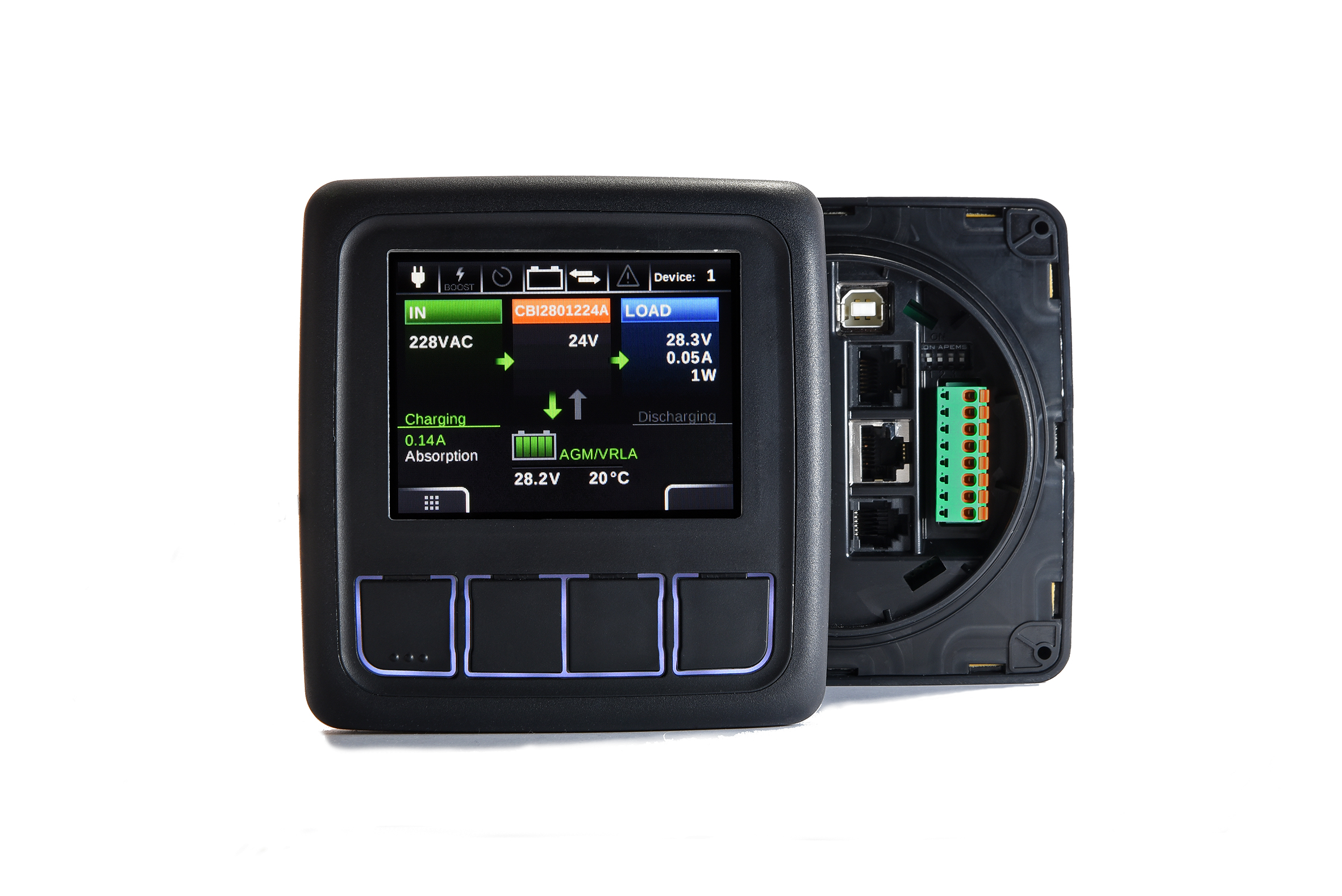 Power Boost 
In Power Boost mode the maximum current on the load output is twice the rated current (2 x In) in continuous operation, and 3 times the rated current (3 x In) for a maximum of 4 seconds.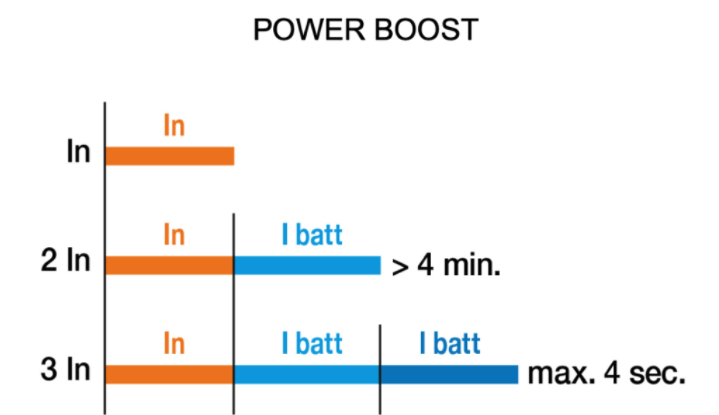 Warranty 
All Adel Systems DIN rail UPS products come with a 3-year manufacturer's warranty.  
Adel Systems has a good reputation for designing and manufacturing reliable UPS products. However, this doesn't translate to a zero-failure rate.  
Owners, or operators of critical equipment should evaluate the suitability of a UPS system prior to purchase.  No claim will be accepted for loses caused by a failure beyond the scope of the manufacturer's warranty. 
For further information on Adel System's DC UPS call ADM on 1300 236 467