High Power Output Power Supplies for Vertical Farming
Vertical or stacked farming is becoming a very attractive option for many countries around the world.
Not all lands are blessed with fertile soil and an abundance of rain to ensure a reliable ongoing supply of food. Some don't have a large enough area of farmable land. 
Vertical farming allows crops to be grown in a controlled indoor environment. The terms vertical farming and stacked farming come from the fact that seedlings can be stacked vertically in trays under LED lamps, which simulate sunlight.  
The LED lamps typically use a mix of red and blue light to simulate sunlight. The ratio of red and blue may be varied during the growth cycle to stimulate the growth of the crops. In fact, crops often grow quicker in a vertical farm than they do in the natural environment.  
Vertical farming systems can be fully automated with seed trays being populated, fertilized, and watered placed under the LEDs and then harvested without the need for human intervention.  
Large installations require considerable power to drive the many banks of LEDs. To keep the installation simple and the cost down, a small number of high-powered power supplies supply a constant voltage to an array of DC to DC constant current LED drivers, each of which powers one of the LED panels.  
One such example is MEAN WELL's RST-10000 series power supplies, which have a typical power output of 10,000 WATTS. They are available with either a 24V, 36V, or 48V DC output. The actual power output depends on the model selected.  
The voltage and current output of the RST-10000 power supplies can be controlled by a PLC or other control system by applying an analogue voltage control signal.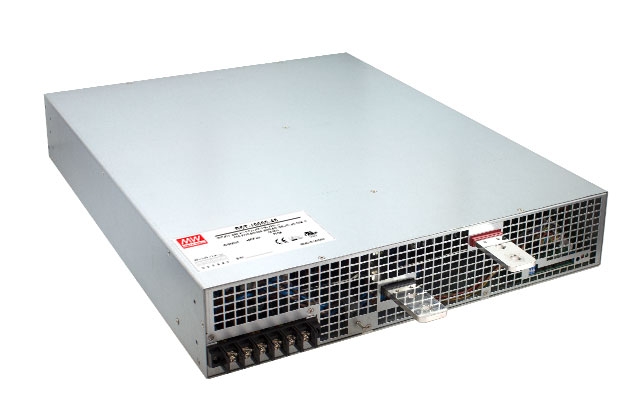 ADM stocks the MEAN WELL range of step-down DC to DC LED drivers, which take the constant voltage output from the RST-10000 and convert it to the required constant current to drive the LEDs.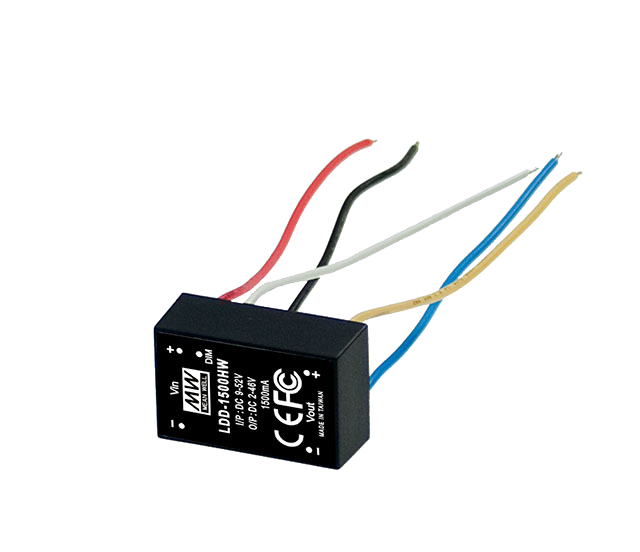 You can read more about how DC to DC LED drivers can be used to reduce the cost of an LED installation by clicking on the following link to our blog post, which discusses this topic. 
REDUCING THE COST OF INSTALLING CONSTANT CURRENT LED DRIVERS 
Please do not hesitate to contact ADM if you would like any further information on MEAN WELL power supplies.  
IS THIS INFORMATION USEFUL?
If so, why not share it with your peers and colleagues. Simply click on the blue LinkedIn share icon below.