Adel System Provides a Reliable Power Supply for Backhaul Systems
Backhaul systems are often used in telecommunications and involves transmitting a signal from a remote site or network to another site, usually a central one.
Backhaul usually implies a high-capacity line, meaning high-speed lines capable of transmitting high bandwidth at very fast speeds. 
Adel System's DIN rail mount DC UPS systems are used in Australia to ensure a reliable supply of power to the backhaul system.  

Adel System's solution is an all-in-one unit, incorporating a DIN rail mounting switch mode power supply and UPS controller into a single unit. This saves valuable real estate within the equipment cabinets as the number of components required to be mounted on a DIN rail is reduced. 
The Adel System DC UPS units are available with a 12V, 24V, or 48V output. Other manufacturers don't always offer a 48V output, which then means an additional DC to DC converter is needed to rectify the output from the UPS to that required to run the equipment.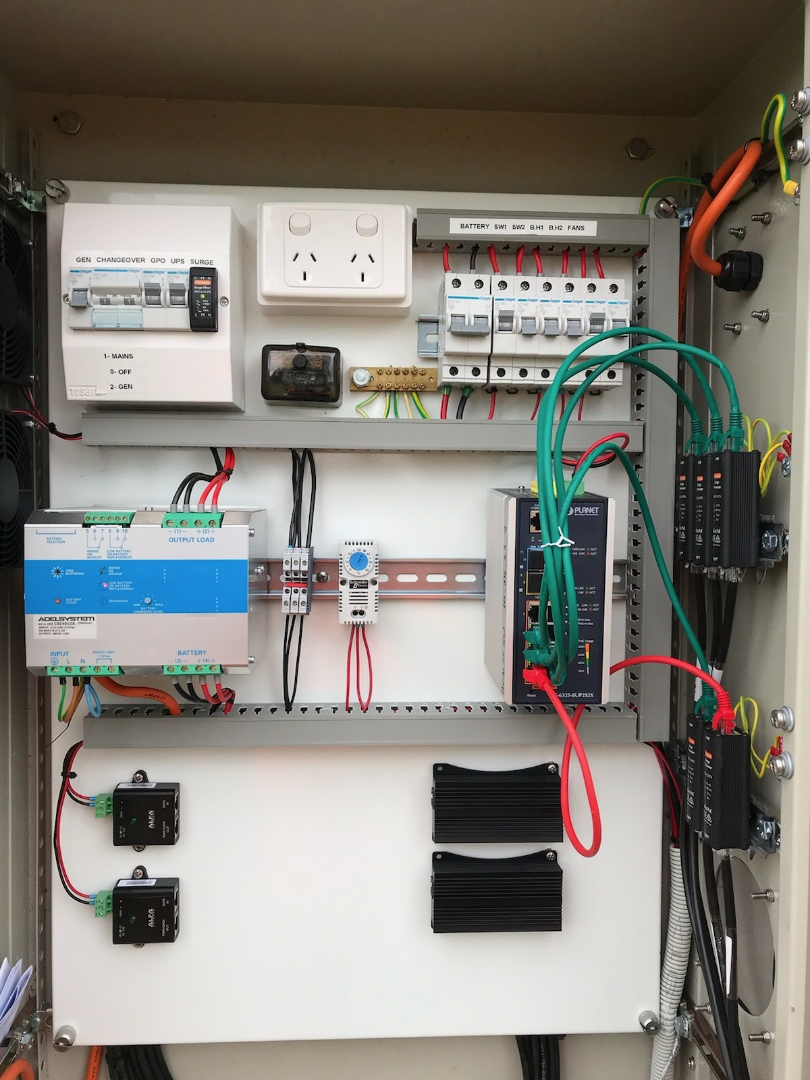 Adel System's multi-stage charging ensures optimum performance of the battery, and the built-in battery testing function allows you to monitor the condition of the batteries remotely, reducing the cost involved in sending technicians to site to conduct regular battery testing. 
The low voltage cut off prevents unnecessarily shortening the battery life by over discharging, further adding to the robustness of the system. 
The status of the power supply can be reported back to base via the back haul system. This can be done via contact closure or the built-in Modbus interface. 
Click on the following link for further information on the advantages of Adel System's DIN rail DC UPS: 
ADVANTAGES OF ADEL SYSTEM'S ALL-IN-ONE UPS POWER SUPPLIES 
Otherwise please contact ADM with any questions that you may have.