Uninterruptible DC Power Supplies for Radio Based Internet Systems
Internet users in rural and semi-rural Australia demand the same standard of internet service that is available in cities and suburban areas.
In many cases the NBN is unable to deliver the required speed and reliability of service.  
Therefore, internet service providers are installing radio-based internet to fulfill this demand.  
Providing Reliable Regional Internet Services 
To provide a reliable internet service you need a reliable supply of power to the radio systems.   
Adel System's DIN rail mount DC UPS power supplies ensure that the internet service remains online, even in areas where the AC power supply may be unreliable.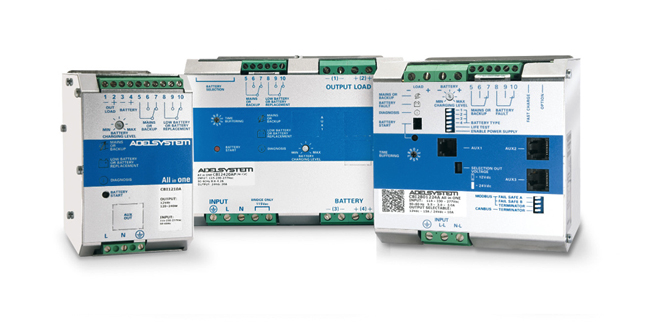 The first thing to highlight is that as well as offering power supplies with 12V and 24V dc options, Adel also has UPS power supplies with a 48Vdc output.  
Historically, lead acid batteries have been used to provide backup power in industrial applications. However, lithium-ion batteries are becoming more popular.  
Adel System's UPS power supplies support lithium-ion batteries. 
There are 2 alarm relays which indicate if the incoming AC supply has failed and if the battery is low or faulty. 
There is also an integrated battery impedance test, so that warning can be given if the battery is nearing the end of its useful life due to degradation from years of charging and recharging.  
UPS with Remote Monitoring  
Remote monitoring and control are available on Adel's UPS power supplies with a power output of 420W or higher via the Modbus communications protocol.  
The optional Adel DPY351 display/gateway is available if you wish to communicate with the UPS via Ethernet.  
The following video gives you an overview of the advantages of using the DPY351.
To find out more about Adel System's uninterruptible power supplies click on the following link to browse the product range on this website.
Please do not hesitate to contact ADM for further information on Adel System's UPS power supplies. 
IS THIS INFORMATION USEFUL?
If so, why not share it with your peers and colleagues. Simply click on the blue LinkedIn share icon below.