Cost Effective and Efficient AC/DC to DC Converters
ADM stocks Adel System's SW247HP AC/DC to DC converter.  
The SW247HP has a neat, compact housing and is DIN rail mountable for convenient installation. It accepts either a 24~32VAC or a 33~45VDC input and converts it to a constant 24VDC output.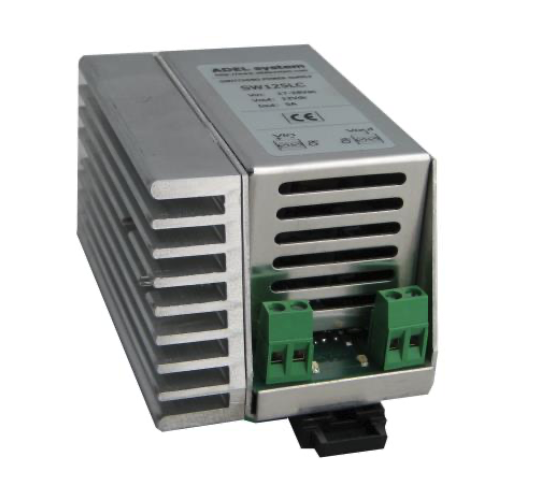 It has a low ripple voltage of 60mVpp and a continuous output current of up to 5.5A (132 Watts).  
LED indicators are provided for input connected (green) and output OK (red). Blinking LEDs indicate a failure, so you can immediately see the status of the power supply.  
For added convenience, the input side is protected by an easily accessible 6A fuse.  
The operating temperature is rated at 0 ~ 50 °C (ambient), so the SW247HP is well suited to most industrial applications.  
The most remarkable feature of this AC/DC to DC converter is its cost. It is a very cost-effective AC or DC regulator. 
The SW247HP has a 2-year manufacturer's warranty.
There are two additional models that are available for special order:
| Model | Input Voltage Range | Output Voltage / Current |
| --- | --- | --- |
| | 13~28VAC / 17~45VDC | 5V / 3A |
| | 17~28VAC / 17.5~33VDC | 12V / 5A |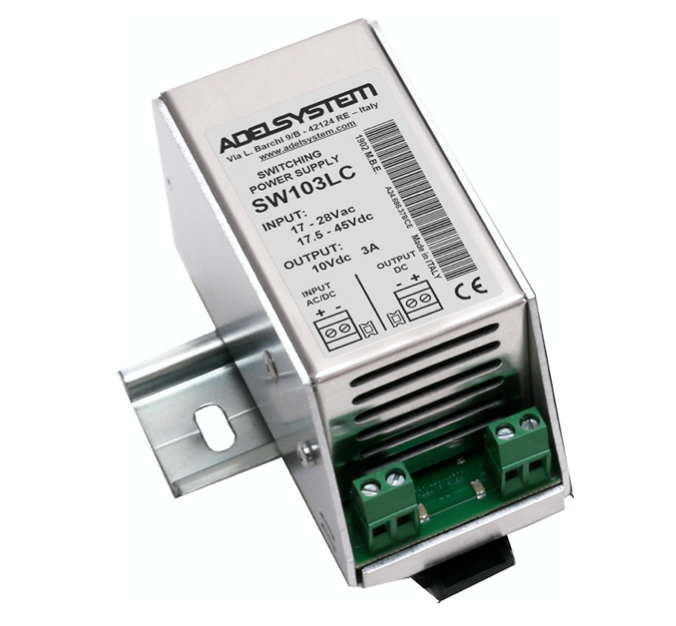 Adel System SW05LC
Adel System SW125HP
Contact ADM for pricing information.