Monitored Uninterruptable DC Power Supply
ADM stocks Adel System's CBI series of DIN rail mounted uninterruptable DC power supplies in Australia. 
Available in 12, 24 & 48V versions, Adel System's All-in-One DC-UPS feature: 
•             Remote monitoring / control via Modbus or optional ethernet (for some models) 
•             Integrated battery (impedance) test 
•             Full multi-stage charging 
•             Lower cost of ownership / increased battery life 
•             Voltage free contact reporting 
•             Multi-chemistry support for batteries 
Monitored Uninterruptable DC Power Supply 
Adel's larger UPS modules have Modbus (as standard), and are networkable via the Adel DYP351 Display/Gateway.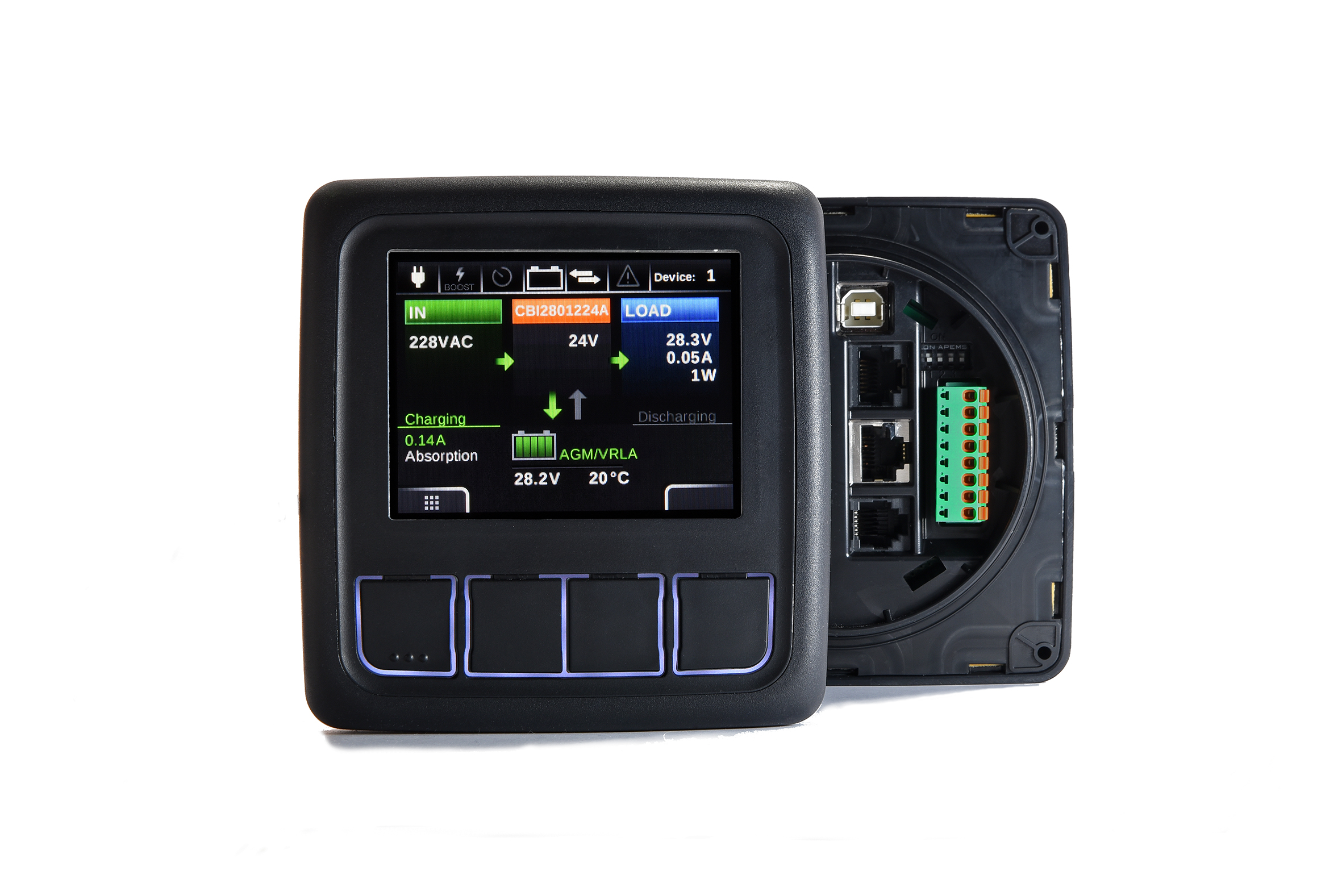 It gives you have complete control and visibility of your system via the ADEL View System PC based software, which will shortly be available.  The software allows you to monitor every important parameter of each uninterruptible power supply unit in real time.  
A simple and intuitive user interface allows monitoring of battery parameters, load output, temperature sensors, mains presence and all alarm and diagnostic flags. These features are displayed on a single screen.  
As well as real time monitoring you can also configure each UPS device, set and monitor alarms and check back on the history of the operation of the system. 
The full impedance test provides peace of mind that the batteries can supply the load when needed. 
This reduces the need to have technicians travel to site to just to test batteries. 
High Performance Uninterruptable DC Power Supply 
Adel System's DC UPS modules are powerful & efficient, capable of simultaneously supplying their rated current to both the load and the battery. Up to 3x the current to the load for short durations. 
Each UPS module is a combined DIN Rail Mounted Power Supply, Intelligent Battery Charger and UPS Control Module. 
For further information, please contact ADM Instrument Engineering on 1300 236 467.