Multi Rail Power Supplies In Stock
ADM stocks a wide range of enclosed multi rail power supplies from MEAN WELL.
There are in fact two types of multi rail power supply available:
Open Frame Multi Rail Power Supplies
Enclosed Multi Rail Power Supplies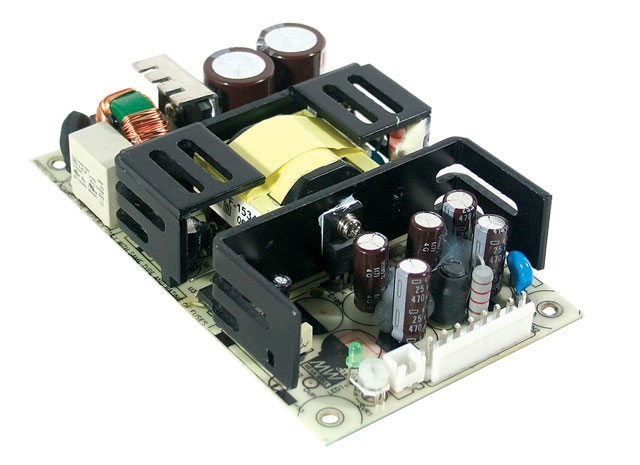 Open frame multi rail power supplies will be the first choice for original equipment manufacturers (OEMs). They don't have a metal enclosure, which means they are generally a more cost effective options.
OEMs designing and building medical appliances will be interested to know that many models within the MEAN WELL range carry medical approvals.
Power outputs range from as low as 5 Watts up to power supplies with a 250 Watt output. Dual, triple and quad output options exist within this range. 
This type is typically available for special order only.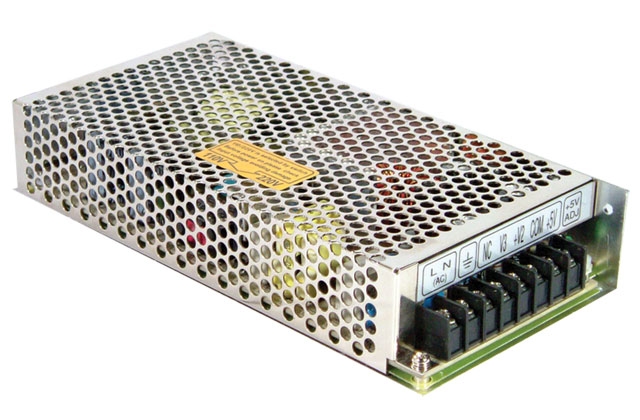 Enclosed multi rail power supplies have a metal enclosure, or cage. These can be used inside finished equipment, or a switchboard or control panel. There are DIN rail clips and brackets available for some of the smaller models. 
Power output options range from 35 Watt up to 125 Watts. Again, there are dual, triple and quad output options available. Many models are available from stock. 
Configurable Multi Rail Power Supplies
MEAN WELL's new UMP-400 series is a game changer for 'off the shelf' power supplies. 
What makes these multi rail power supplies remarkable is their low 1U profile and the ability to configure the four output channels, simply by selecting different modules.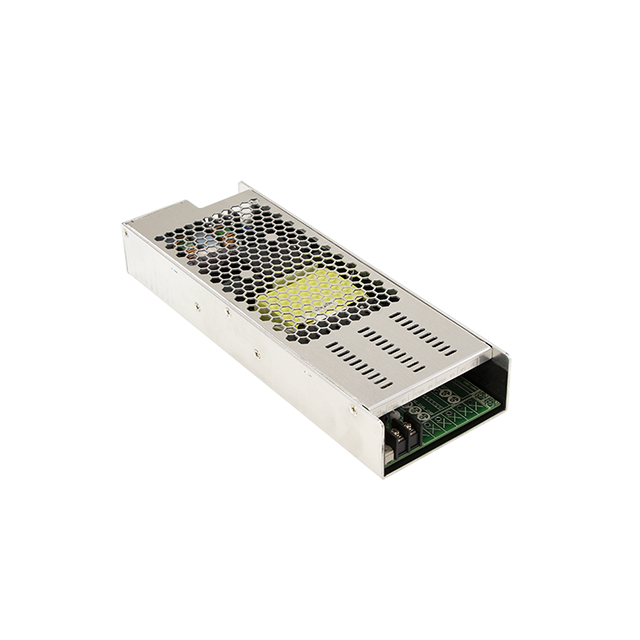 There are two base models to choose from: 
| Link to Product Information | Voltage / Current Output | MAX Power |
| --- | --- | --- |
| | 24V / 16.7A* | 400W* |
| | 48V / 8.3A* | 400W8 |
*The actual current and power output will depend on the output modules selected. 
There are 21 different output modules to choose from, with the following voltages: 5V, 12V, 15V, 24V, -5V, -12V, and-15V. These are offered with several different current outputs. 
Not all modules can be used in both base models, check the data sheet to ensure that the module you wish to use is compatible with the base unit selected.  
Do not hesitate to contact ADM on 1300 236 467 if you would like help in selecting the correct models. A member of our expert team will gladly help. 
Unlike most other multi rail power supplies, the new UMP-400 series has no minimum load requirement for it to function correctly. Usually, you would have to check the data sheet for the minimum load requirement on each channel and check that you could fulfill this load requirement. With the UMP-400 you can relax. 
For maximum reliability these power supplies are not fan cooled. Instead they rely on air convection and heat being conducted away through the metal enclosure of the equipment they are mounted in. The data sheet details the minimum surface area to ensure adequate cooling. 
With a 3 year warranty and an operating temperature range of –30 ~ +70 °C, the MEAN WELL UMP-400 series is an ideal solution that call for a highly reliable multi rail power supply, that can fit into a small space.