Alternatives to Power Supplies without the Australian RCM Mark
There are specific circumstances, under which switch mode power supplies imported into Australia must display the Australian Regulatory Compliance Mark (RCM).
This applies to both Level 3 In Scope power supplies (prescribed electrical items) and Level 1 In Scope Power Supplies (non-prescribed electrical items).
Level 3 In Scope Power Supplies
This category includes power supplies such as:
These power supplies can be found in many locations, where anyone can come into contact with them. The RCM mark on a Level 3 power supply indicates that the power supplies complies with Australia's electrical safety regulations and Australia's EMC regulations.
Level 1 IN Scope Power Supplies
This category includes:
These power supplies are normally used as a component of a piece of equipment, or are installed inside the enclosure of another product. Only qualified technicians and electricians come into contact with them. They still must be subjected to full electrical safety testing under Australia's electrical safety regulations, but don't need an Australian Certificate of Conformance. 
However, they do still need to comply with Australia's EMC regulations.
The RCM mark needs to be displayed on any Level 1 In Scope power supply if it is used in a domestic application, even if the power supply itself has been designed and marketed for commercial, or industrial applications. 
This is why DIN rail power supplies are supplied by ADM with the RCM mark. 
If you browse the range of MEAN WELL power supplies on the ADM website you will find that we do not list every single model that MEAN WELL produces. This is because we cannot legally sell every single model in Australia.
MEAN WELL manufactures power supplies for the global market and some models are designed specifically for use in countries other than Australia, so they have not had the required testing that is required to obtain certification here.  This can either be EMC testing, or electrical safety testing.
If your MEAN WELL power supply doesn't display a RCM mark then do not hesitate to contact ADM. In the majority of cases we will have an alternative model in stock that has similar, if not the same specifications and all of the required Australian certifications.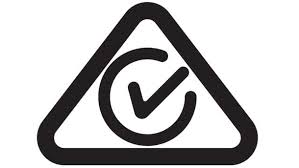 Of course, the same goes for any other brand of power supply. If you have any power supply without an RCM mark, we will gladly suggest an alternative model from our range of Australian approved power supplies.
Don't risk using a non-approved power supply. Apart from the risk of electrocution or fire, there are also the penalties involved, should you be found to be on the wrong side of the law.
Penalties can be as mild as confiscation of stock right through to hefty fines and imprisonment.
Please contact ADM if you have any questions converning power supply approvals. A member of our expert team will glady answer any questions that you may have. 
IS THIS INFORMATION USEFUL?
If so, why not share it with your peers and colleagues. Simply click on the blue LinkedIn share icon below.