Installing MEAN WELL Battery Chargers Safely
Great care should be taken when installing MEAN WELL battery chargers to avoid critical failure of the power cord and the risk of fire.
The external cases of MEAN WELL battery chargers are connected to the earth input terminal. 
Product Update: The MEAN WELL PB-Series has been discontinued with the release of the newer MEAN WELL NPB battery chargers, expanding battery charging capabilities for Lithium-ion batteries. The information from this article still remains relevant to the new MEAN WELL NPB series. If you have any questions about the installation of the NPB series, please contact the ADM Team.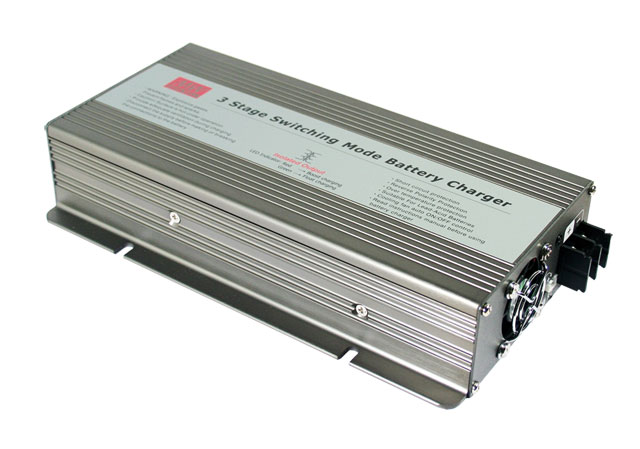 If the positive V DC battery charger output (which is connected to the positive V DC battery terminal) comes into contact with the battery charger's case, then high current DC voltage will be routed from the battery, through the case and the earth terminal, and back up through the AC power cord. 
The current can be quite high depending on the battery, which is connected, much higher than the 10A rating of the power cord. This will cause the power cord to heat up quickly and potentially melt down all the wire insulation and create a critical failure and possibly a fire.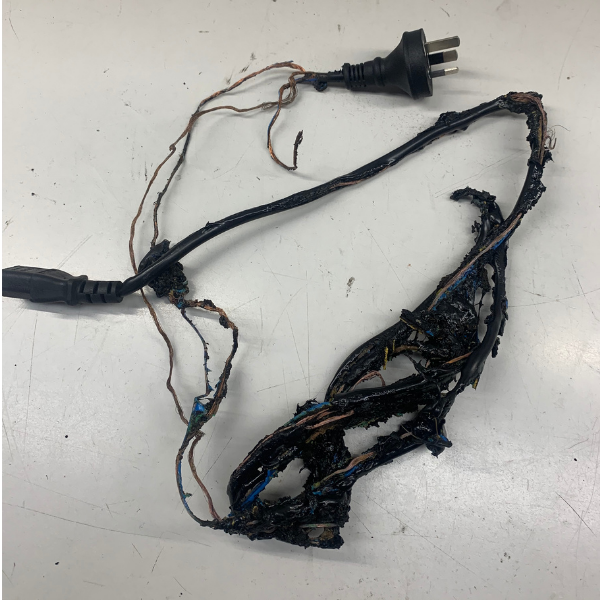 If this occurs, the battery charger has sustained some internal damage and requires replacing immediately before further use, even though it may seem to be working OK. 
Common errors which can cause a V DC short to earth are related to the V DC battery cabling such as pinching and deformation of the battery cable, excessive bending or folding and hence deformation of the cable, poor termination leading to copper strands conducting where they should not, or most commonly, piercing the cable unwittingly with a screw which is connected to earth. 
Please do not hesitate to contact ADM if you have any questions or concerns about the installation of a MEAN WELL battery charger. 
IS THIS INFORMATION USEFUL?
If so, why not share it with your peers and colleagues? Simply click on the blue LinkedIn share icon below.