UPS Power Supplies for Lift and Elevator Systems Back Up
ADM stocks a comprehensive range of power supplies that have a built in battery back-up or UPS function.
A number of these UPS power supplies are used in Australia to supply back-up power to communications and security camera monitoring systems inside lifts and elevators.
The MEAN WELL UPS power supplies which are most commonly used for these applications are:
The main factors that will determine which MEAN WELL UPS power supply is best suited to your own application are:
How you would like to mount the power supply inside your equipment.
The power output that you require for the load.
Size of battery that you wish to charge.
All of the above UPS power supplies have the ability to supply power to your load, whilst charging lead acid batteries at the same time.  Should the AC mains supply fail, the power supply will supply power to the load from the connected battery.
Some models, such as the MEAN WELL DRC-100 and MEAN WELL PSC-160, have a relay contact 'Alarm' signal which are used to indicate 'AC OK' and 'battery low'. These are useful if you want to integrate the power supply into an automated control system.
Of course the whole idea of using a MEAN WELL UPS power supply is to ensure that there is a reliable power supply for your vital equipment, even when the AC power fails. So the last thing you want is the power supply being the cause of the failure.
There is no doubt that the protection against this occurring is to build extra redundancy in to your power system.
MEAN WELL have been designing and building power supplies since 1986. During which time they have established a global reputation for manufacturing reliable power supplies, which are also cost effective.
UPS Power Supplies with Remote Monitoring and Battery Health Checks
If you need a solution that allows you to remotely monitor the status of the back up power system and has the ability to routinely check the health of your batteries, then an Adel System DIN rail mount UPS power supply maybe a better option. 

REMOTE MONITORING AND CONTROL OF YOUR UPS SYSTEM 
Adel's larger UPS modules are networkable via the Adel DYP351 Display, and you have complete control and visibility of your system via Adel's ADEL View System PC based software.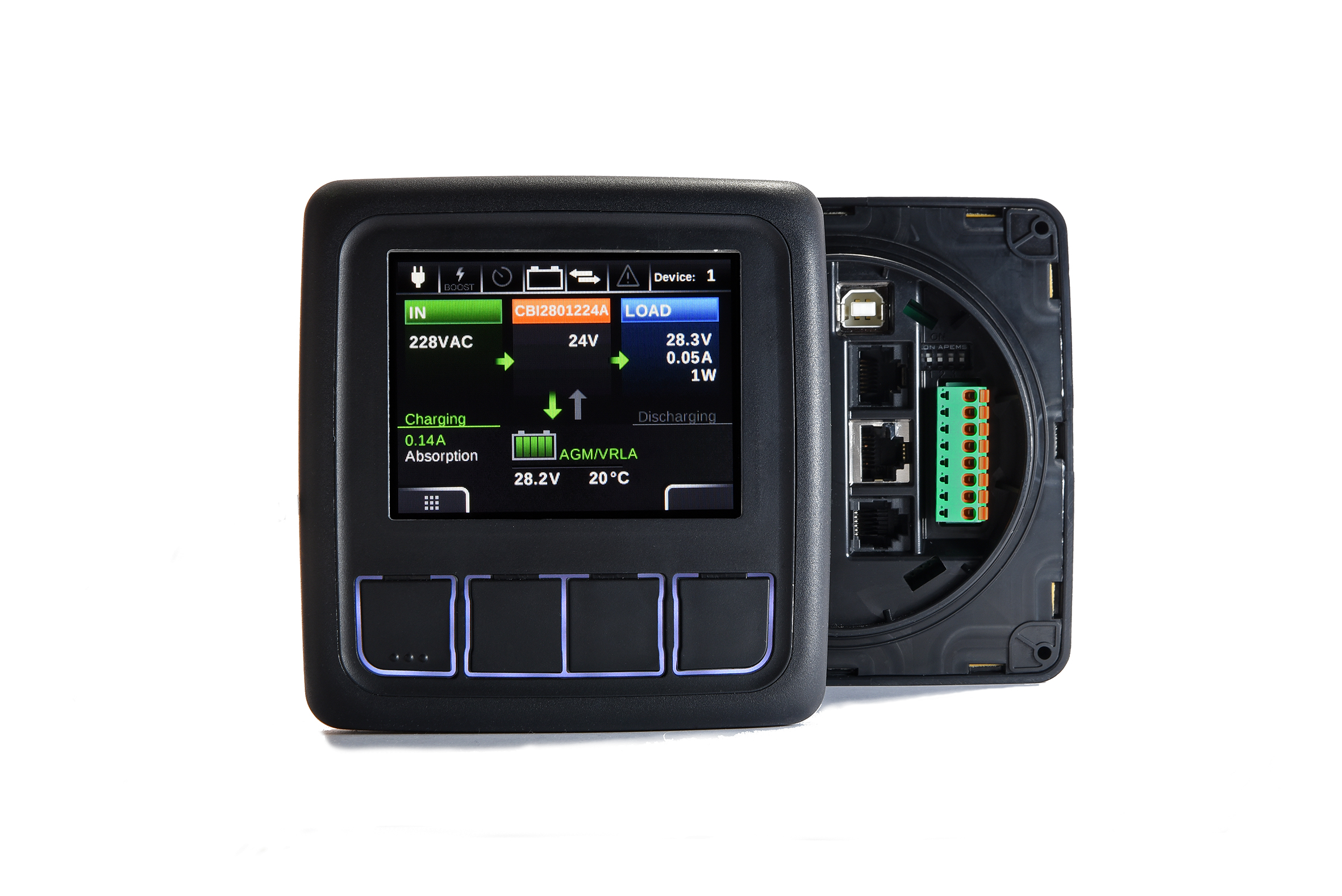 The software allows you to monitor every important parameter of each UPS device in real time. A simple and intuitive user's interface allows monitoring of battery parameters, load output, temperature sensor, mains presence and all alarm and diagnostic flags. All features are displayed on a single screen. 
You can see a demonstration of the software in the video clip below: 
The critical component in any UPS system is the battery.  
Therefore, Adel has built in the concept of battery care into their UPS modules.  
The quick recovery of almost flat or discharged batteries is guaranteed by Adel's automatic multi-stage charging system and real-time diagnostics. 
The charging system includes 4 charging phases: 
Recovery of flat batteries 
Bulk charge with constant current 
Absorption at constant voltage (Boost if Fast Charger enabled) 
Float for maintenance 
During all phases, battery testing is carried out to guarantee rapid diagnostics and optimum management of switching from one phase to another, according to the specific response of the battery. 
What this means is that your battery will have a longer life. Thus, reducing replacement costs and improving the overall reliability of the UPS system. 
If you are looking for a power supply with built in battery-back up, then please do not hesitate to contact ADM. A member of our expert team will gladly answer any questions that you may have and will assist with selecting the most suitable power supply for your own particular application.
IS THIS INFORMATION USEFUL?
If so, why not share it with your peers and colleagues. Simply click on the blue LinkedIn share icon below.