Calculating the Size of Battery to use with a MEAN WELL UPS Power Supply
MEAN WELL's range of UPS power supplies are extremely cost effective when compared to other brands that are commonly used.  
Despite this, you don't lose out on reliability or features.  
MEAN WELL started producing 'off the shelf' power supplies in 1986 and have a well-earned reputation for producing highly reliable power supplies.  
MEAN WELL's UPS power supplies also incorporate many features that you will find extremely useful for the remote monitoring of your UPS system, such as alarm signals for AC OK and Battery Low.  
There are two form factors available: DIN rail mount and enclosed: 
DIN Rail Mount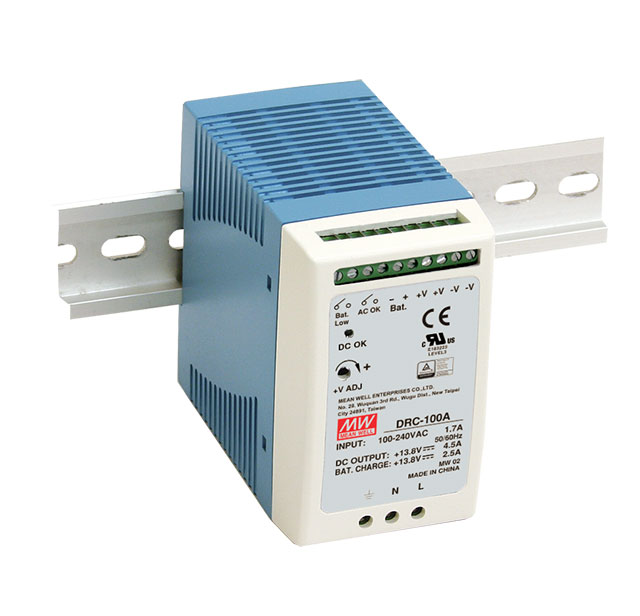 Enclosed Type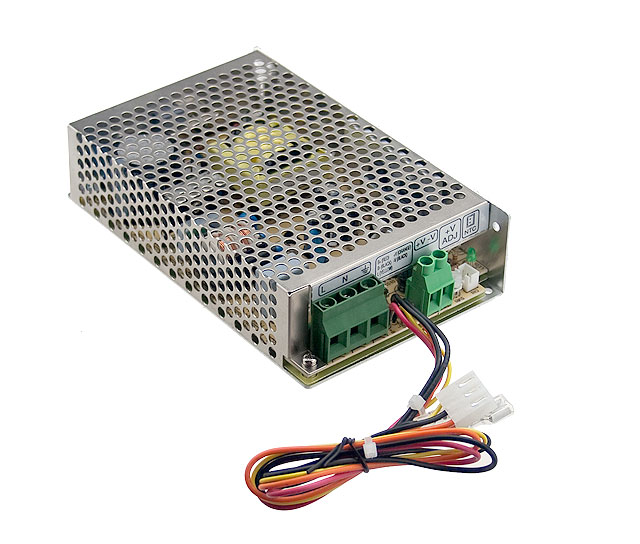 You can browse the product range by clicking on the following link: 
In some cases, MEAN WELL will state in the data sheet the recommended battery size for use with the power supply.  
If none is mentioned there is a rule of thumb you can follow to ensure that you select a suitable power supply for the size of battery you intend to use. 
The charge current should be ~10% of the rated capacity of the battery, so for a 35Ah battery, you will need a charge current of around 3.5A. 
For this example, you would probably choose the MEAN WELL PSC-160A-C as it can provide a 4A charge current.  
With most of the MEAN WELL UPS power supplies, there is an adjustment pot to enable you to set the voltage anywhere between ±10% of the power supply's stipulated output voltage. This adjusts both the output voltage and the charge voltage at the same time.  
If you would like assistance in selecting a suitable UPS power supply for your application, then please do not hesitate to contact ADM on 1300 236 467.  
A member of our expert team will gladly discuss your requirements and suggest a suitable power supply for you to consider.